Note cards and postcards

Hellebore note cards, with envelopes - Picotee hellebore
| | |
| --- | --- |
| | Six 6 x 4in (15 x 10cm) hellebore note cards - all this lovely design - with envelopes. |

Hellebore postcard collection, with envelopes
| | |
| --- | --- |
| | Six 4 x 6in (10 x 15cm) hellebore postcards - two of each design - with envelopes. |


Hellebore note card collection, with envelopes
| | |
| --- | --- |
| | Six 6 x 4in (15 x 10cm) hellebore note cards - three of each design - with envelopes. |



Hellebore note cards, with envelopes - Lenten Roses
| | |
| --- | --- |
| | Six 4 x 6in (10 x 15cm) hellebore postcards - all this lovely design - with envelopes. |


February Flowers postcards, with envelopes
| | |
| --- | --- |
| | Six 4 x 6in (10 x 15cm) postcards - all featuring these fifteen, individually named, February Flowers from Graham Rice's Northamptonshire garden. With envelopes. |


April Flowers postcards, with envelopes
| | |
| --- | --- |
| | Six 4 x 6in (10 x 15cm) postcards - all featuring these fifteen, individually named, April Flowers from Graham Rice's Northamptonshire garden. With envelopes. |

Books on plants


Royal Horticultural Society's Handbook on Hellebores by Graham Rice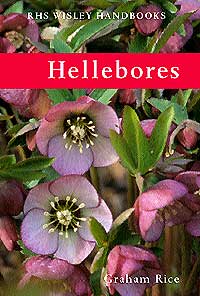 This colourful introductory guide to our most popular winter and spring flower is one of the most popular of the series from the Royal Horticultural Society.

Highly readable, enticingly priced, yet packed with information for gardeners who want to know a little more about these indispensable, deer-resistant winter and spring perennials, the book is full of sound advice. It covers growing and propagating hellebores, using them effectively in the garden with other plants and there'Äôs a thorough descriptive list of all the species and the most important varieties.

The photography, by the author, is captivating (even if I do say so myself). It includes many of the latest of both British and American varieties and provides all the advice you need to choose and grow good hellebores.

The book
Softback: 216mm x 138mm/9in x 6in; 96 pages; 45 colour pictures.