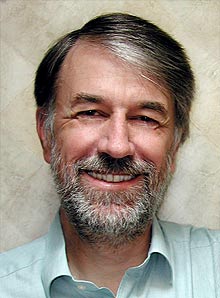 Graduate of the Royal Botanic Gardens, Kew
Author of more than twenty books on plants and gardening
National newspaper columnist
Editor-in-Chief, Royal Horticultural Society's Encyclopedia of Perennials and the American Horticultural Society's Encyclopedia of Perennials
Winner of many writing awards for books, magazines and the web in Britain and North America
Royal Horticultural Society and Chelsea Flower Show judge

Top garden blogger
Photographer and consultant
I grew up in a leafy suburb on the southwest edge of London not far from Henry the Eighth's Hampton Court Palace, and I graduated in horticulture and botany at the Royal Botanic Gardens, Kew.

My first garden was a small bed under an ash tree in the garden at home and, with the encouragement of my parents, I sowed some radishes. They grew well enough, but tasting them put me off gardening for years - I still can't face a radish. Fortunately, after leaving school I discovered plants and went to work at Kew.

Progressing from weeding the rock garden to propagating perennials, I then enrolled as a student, graduated with flying colours, and joined the staff of the late and much lamented Practical Gardening magazine where I was eventually in charge of ensuring the horticultural and botanical accuracy of the whole magazine and planning its content.

Over the years my gardens have been unexpectedly varied, from two window boxes outside a first floor flat... to an 8 ft x 6 ft terrace... to a strip 200 ft long and just 14 ft wide to an acre of and half of meadow and garden and now I divide my time between a small cottage garden in Northamptonshire and two acres of woods in Pennsylvania.

In recent years I've been writing on plants and gardens in newspapers, general interest magazines and in specialist gardening magazines; I was gardening columnist for The Observer newspaper, then Gardening Correspondent of the London Evening Standard.

I've also written more than twenty books, published both in Britain and the United States. For many years I judged at the Chelsea Flower Show and at other Royal Horticultural Society flower shows and I also judge the RHS flower trials. I've appeared on BBC TV's Gardeners' World and ITV's Grass Roots.

On the web, I reported the Chelsea Flower Show for its first ever coverage on the web in 1997, and most years since, and in 2000 worked on the most comprehensive coverage of Chelsea ever, in any medium. I've also been Editor-in-Chief for a top Brish garden website, and my words and pictures have appeared on many other websites.

I've won six awards, and been shortlisted for more. My photography has been published in many magazines and books around the world and is represented by GardenPhotos.com.

My latest books are Powerhouse Plants: 510 Top Performers For Multi-Season Beauty following on from last year's Planting the Dry Shade Garden - both with photography by judywhite. In recent years my books have included The Sweet Pea Book, the first comprehensive book on sweet peas for over thirty years, and The Ultimate Book of Small Gardens which covers all you need to know about planning a small garden and gardening in it.

There was also All-in-One Garden which reveals how easy it is to grow ornamental vegetables and herbs with flowers – in beds, borders and containers - to create a garden that both looks and tastes good. I am also Editor-in-Chief of the Encyclopedia of Perennials, published in Britain in association with the Royal Horticultural Society and in the United States with the American Horticultural Society. In Canada, continental Europe and elsewhere other editions are. I'll post news of when these and other books are available in the US, UK, Canada and around the world on my blog at TransatlanticPlantsman.

And in between all that I've been expanding the garden and growing more and more and more plants.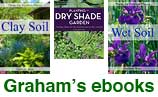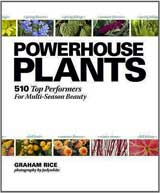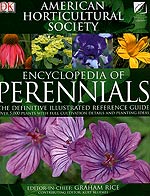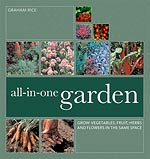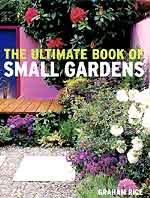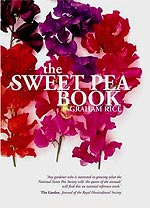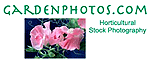 All text ©copyright Graham Rice 1999-2006, All images ©copyright Graham Rice/gardenphotos.com or judywhite/gardenphotos.com 1999/2006.
All rights reserved.